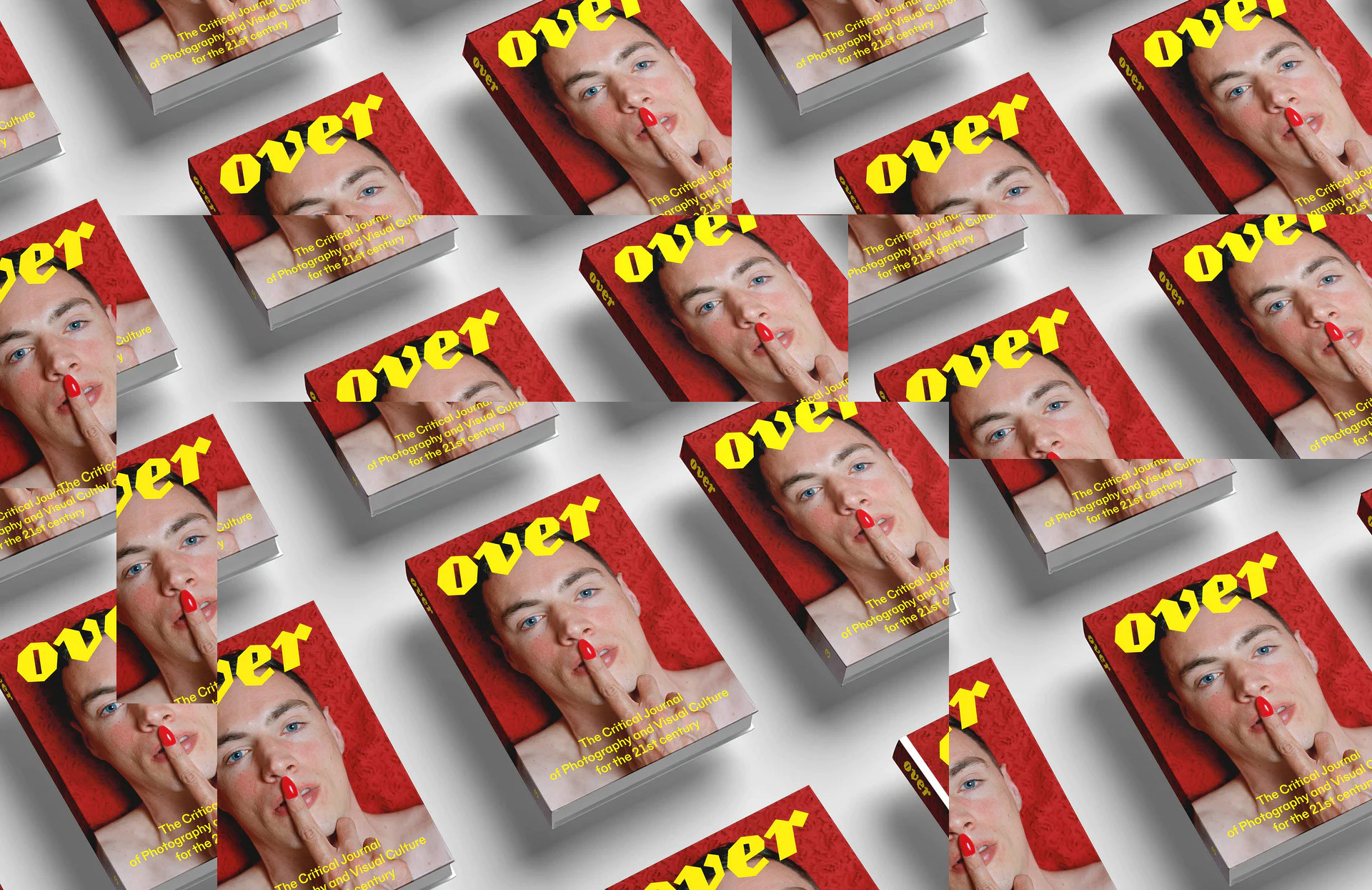 Order OVER Journal Issue 3 and enjoy a 25% discount. The journal will launch at the

Centre Culturel Irlandais

, during

Paris Photo

, on the

10th November

, with a talk by guest contributors. A project by PhotoIreland, OVER Journal launched its first issue in July 2020, and it has enjoyed a growing interest reaching rapidly all corners of the global market, from Zurich to Los Angeles. The publication, billed as 'The Critical Journal of Photography and Visual Culture for the 21st century' is produced with the generous support of the Arts Council of Ireland. OVER journal critically focuses on aspects often overlooked that affect the discipline, zooming out to observe the whole scene, to analyse what exactly is happening, what power relationships are at play. It is about preventing the repetition of obsolete and flawed structures, as much as highlighting the work of those who constructively are expanding what we still call Photography into new horizons. More than a portfolio magazine, it is a space for reflection on new practices, new ways of thinking. Distributed globally by WhiteCirc Ltd. info@whitecirc.com 
Featured Writers
Anna-Kaisa Rastenberger, Awuor Onyango, Brendan McCleary, Kateryna Radchenko, Lauren McLaughlin, Matt Johnson, Mohamad Abdouni, Rica Cerbarano, Róisín Tapponi, Sara Muthi, and more.

Featured Artists
Arab Image Foundation, Aleksandra Szajnecka, Alinka Echeverria,

Alnis Stakle

, Daragh Soden, Elena Subach, Emma O'Brien, Farah Al Qasimi, Gabriel Andreu, Hilla Kurki, and more. 
Co-editors Aidan Kelly Murphy, Julia Gelezova, Ángel Luis González. 
Peer Review Panel 
Daniel Boetker-Smith, Dr. Justin Carville, Alejandro Castellote, Dr. Mohini Chandra, Irina Chmyreva, Yining He, Caroline McQuarrie, Tanvi Mishra, Kwasi Ohene-Ayeh, and Niclas Östlind. 
Designed by Ángel Luis González
Published by PhotoIreland
2000 copies
Softcover
256 pages 184 × 245 mm
ISBN 9781916140431
Exhibition "Mellow Apocalypse" at Latvian Museum of Photography from 11/02/2022 - 01/05/2022.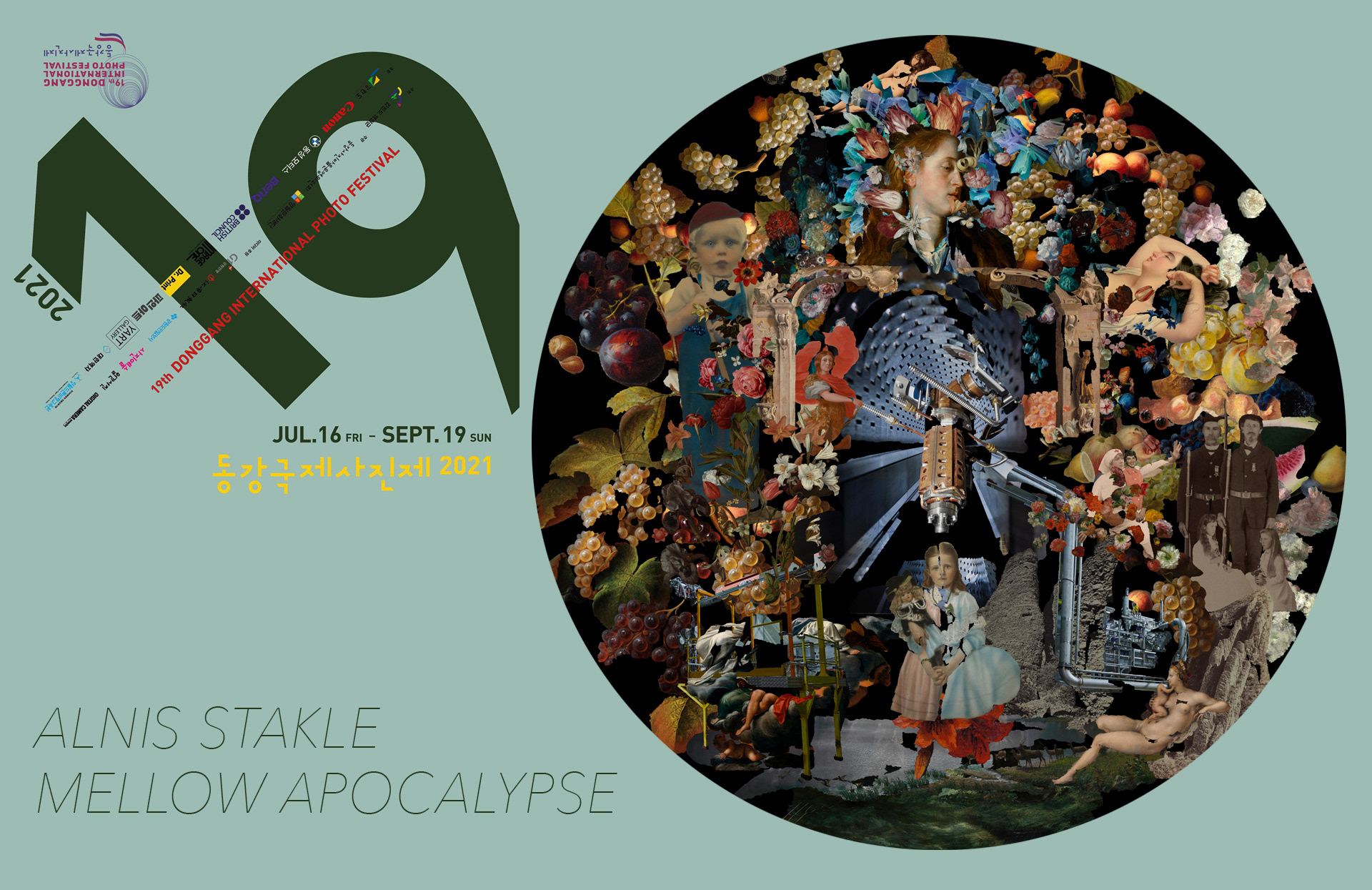 Im Artist of the Year at Donggang International Photography Festival and my works from series "Mellow Apocalypse" at DongGang Museum of Photography, South Korea 16/07/2021 - 19/09/2021.
More information.
Exhibition "Neither Horse nor Tiger" at Latvian Museum of Photography from 27/08/2020 - 04/10/2020.
More information.
My photo book Melancholic Road won 1st prize at FOTO WIEN photobook competition.
Curators: Sophie Haslinger, KUNST HAUS WIEN, Michael Kollmann, photo book curator, OstLicht/WestLicht
Exhibition run: 21.03. – 06.04.2019
Opening: 20.03.2019, 8 p. m.
FOTO WIEN Festival Centre Österreichische 
Postsparkasse Georg-Coch-Platz 2, 1010 Wien 
www.fotowien.at 
My personal exhibition Shelter at European Month of Photography 2018 in Bratislava. 
Klariska 16, Bratislava, Slovakia
Exhibition open 03/11 - 30/11
Monday - Friday
Free Entry
www.sedf.sk
Opening 02/11/2018 - 17.30
Calvert 22 Foundation has named Latvian photographer Alnis Stakle as the winner of this year's New East Photo Prize. Works from series

Heavy Waters

 selected for New East Photo Prize 2018 an exhibition celebrating photography from Eastern Europe, Russia and Central Asia. The New East Photo Prize 2018 exhibition showcases selected work by the finalists nominated for the second edition of the New East Photo Prize.
The Prize champions contemporary perspectives on the people and stories of the New East — the 29 countries of Eastern Europe, the Balkans, Russia and Central Asia — welcoming the work of professional and non-professional photographers alike. It is a Calvert 22 Foundation initiative supported by The Calvert Journal, our award-winning online magazine dedicated to exploring the culture and creativity of the region.
With a multitude of works reflecting a spectrum of approaches and topics, the New East Photo Prize 2018 is a unique glimpse into the self-identity of an underrepresented region and the lives of its people.
Calvert 22 Foundation


22 Calvert Avenue 
London 
E2 7JP

Exhibition open to the public:
12 Oct – 2 Dec 2018
Wed – Sun, 12pm – 6pm
Free entry